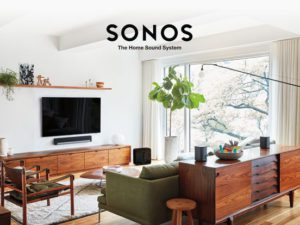 Multi-Zone Audio Solutions
We provide technologically-advanced audio solutions that produce an entertaining, soothing, and enjoyable environment inside and outside of your home. We design an array of systems including multi-source, multi-zone, and standard single-source systems that create a beautiful, audibly-pleasing atmosphere easily customizable for the entire family.
Our solutions allow you to control a central audio-video system from any room in your home or office from elegant keypads, touch screens, smart phones and tablets or ergonomic remote controls. With a multiple-source system, you can listen to the music in one room while other rooms are enjoying their own music source, all from one system.